ABOUT SCHALL & RUSSO

Schall & Russo is a woman-owned business, formed in 2002. Alyce Russo and Steven Schall met more than 30 years ago at MIT's graduate school of urban studies and planning. The firm's search practice focuses on a handful of searches at a time and is able to devote the attention of the partners to each and every search.
Alyce Russo's Bio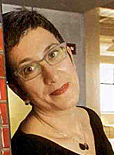 Alyce Russo has decades of experience as an urban planner and project leader. Since 2002, Alyce has been one of two partners at Schall & Russo Planning Works. Alyce heads up the firm's real estate development consulting and capital project management work. On select executive searches, she partners closely with Steven Schall on strategy, sourcing, and candidate assessment.
Alyce has conceived, planned, obtained funding for, and implemented large and small design and capital development projects, ranging from multi-million-dollar public infrastructure projects (parks, seawall reconstruction, open space planning) to furniture design and procurement for an HIV/AIDS housing program. She has also structured financing for public and private real estate deals up to $30 million.
Alyce has successfully negotiated and secured complex interagency approvals from governmental agencies, regulatory authorities, and utility companies. From 1989 to 1996, Alyce served as Director of Planning and Development for the Roosevelt Island Operating Corporation, where she managed 15 staff and consultants, formulated policy, directed public and private sector planning, raised funds, and implemented capital projects. From 1996 to 2002, prior to partnering with Steven Schall, Alyce Russo ran her own real estate development, planning, and design consultant practice.
Alyce is a Georgetown University graduate and holds Master in City Planning and Master in Engineering, Construction Management degrees from the Massachusetts Institute of Technology (MIT).

Steven Schall's Bio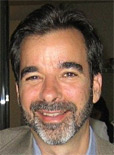 Steven Schall has decades of experience in progressive and innovative social service and community development work. He has worked as a non-profit executive, program developer, planner, educator, and social worker. Steve is also licensed in New York and Rhode Island to practice as a Licensed Master Social Worker (LMSW).
Since 2002, Steve has been one of two partners at Schall & Russo Planning Works. Steve heads up the firm's executive search practice, working closely with non-profit organizations, philanthropies, and international NGO's to recruit leaders. He also provides individual coaching and career development advising.
Steve's program planning, development, and leadership experience include roles as: Vice President for Programs at Greyston Foundation in Yonkers, NY, overseeing HIV/AIDS health care and housing, child care, and social service operations; Senior Associate at Burchman Terrio Urban Consultants in NYC, providing program development, facility development and financial consulting services to non-profits; and Senior Planner in the first Division of AIDS Services of the New York City Department of Health.
Steve's social work experience includes roles as: Emergency Room Social Worker and Medical Social Worker at Queens Hospital Center and Montefiore Medical Center in NYC; Supreme Court Representative at the NYC Criminal Justice Agency; and Tutor/Counselor at Court Employment Project.
Steve is a Board member of University Settlement, a Lower East Side-based nonprofit. Steve is a Swarthmore College graduate and holds a Master of Social Work degree from Hunter College and a Master in City Planning degree from the Massachusetts Institute of Technology (MIT).